Fresh hollandaise sauce is delicious. The addition of lime adds another level of freshness making it perfect to accompany poached eggs, blanched asparagus pan fried snapper or whatever else you fancy. 
One thing I love about this lime hollandaise sauce recipe is that you can make it a day or two ahead and use it as you need it. The lime can be substituted for lemon juice if you prefer. Don't be put off by the steps. It's super easy and only takes about two minutes to make.
Lime Hollandaise Sauce
Ingredients
2 egg yolks
125g salted butter
1 Tb freshly squeezed lime juice
1 Tb of water (a little more or less as required)
Method
Make a bain-marie by bringing a half-filled pot of water to the boil and set aside a bowl that will fit on top of the pot without touching the water.
Melt butter and juice lime and set both aside.
Place the egg yolks and the lime juice in the bowl placed on top of the simmering water and begin whisking the melted butter in slowly.
Continue whisking on the heat until all of the butter in incorporated and mixture has thickened. Keep in mind the mixture will thicken more as it cools.
Take the butter and egg yolk mixture off the heat and whisk in as much water as needed to create the right consistency.
Serve as desired.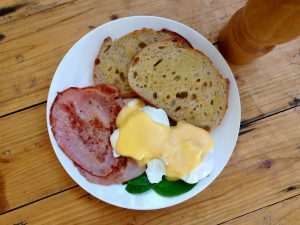 Tips for creating the perfect hollandaise sauce
Don't let the egg yolks get too hot as they will scramble.
Lime Hollandaise sauce can be kept in the fridge covered for up to five days. It will set in a similar consistency to a chocolate mousse. To use, simply bring to room temperature and scoop over hot eggs, fish or vegetables. The heat will cause the set sauce to melt instantly. Alternatively, a few seconds in the microwave or in a bain-marie will also bring the hollandaise back to sauce consistency.
Would love to hear how you go making this one,
Carly xx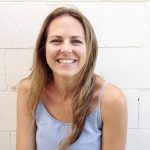 Subscribe now and receive 5 Ways to Save Time & Money in the Kitchen