Asian noodle salad makes an appearance at our Christmas table every year and goes so well with a baked ham or roast poultry. When cabbage is a part of our organics box for the week I make it mid-year too. 
The recipe is an adaptation from the Changs noodles recipe. Fructose-free and wheat free variations alternatives are included within the recipe.
Asian Noodle Salad
Ingredients
½ Chinese cabbage, or ¼ savoy cabbage, shredded finely
6 spring onions, sliced thinly
100g lightly toasted slivered almonds or pine nuts
1 packet Chang's Original Fried Noodles or Crunchy Noodles
*For a wheat-free version use 200g nuts. Optional- exchange crunchy wheat noodles for vermicelli noodles pre-soaked
Dressing
¼ cup white vinegar
¼ cup caster sugar (or rice malt syrup for fructose free version)
1 Tb soy sauce
1 Tb sesame oil (optional)
1/2 cup olive oil
Method:
Roast nuts in a moderate oven or in a large pan for 5-10 mins or until golden then put aside to cool.
Make the dressing by mixing all ingredients together in a jar or bowl. Mix until the sugar or rice malt syrup is dissolved. Leave in fridge until ready for use. The dressing can be made up to a few days ahead of time.
Slice cabbage very finely and place in a bowl.
Add chopped spring onions, noodles and roasted nuts then toss to combine.
Pour over dressing and mix well.
If transporting or making ahead of time leave steps 3 and 4 until the last minute to avoid the noodles and nuts getting soft. Separate zip lock bags or containers work well for making ahead but keeping fresh. Then it is a matter of combining all ingredients quickly and easily and stirring.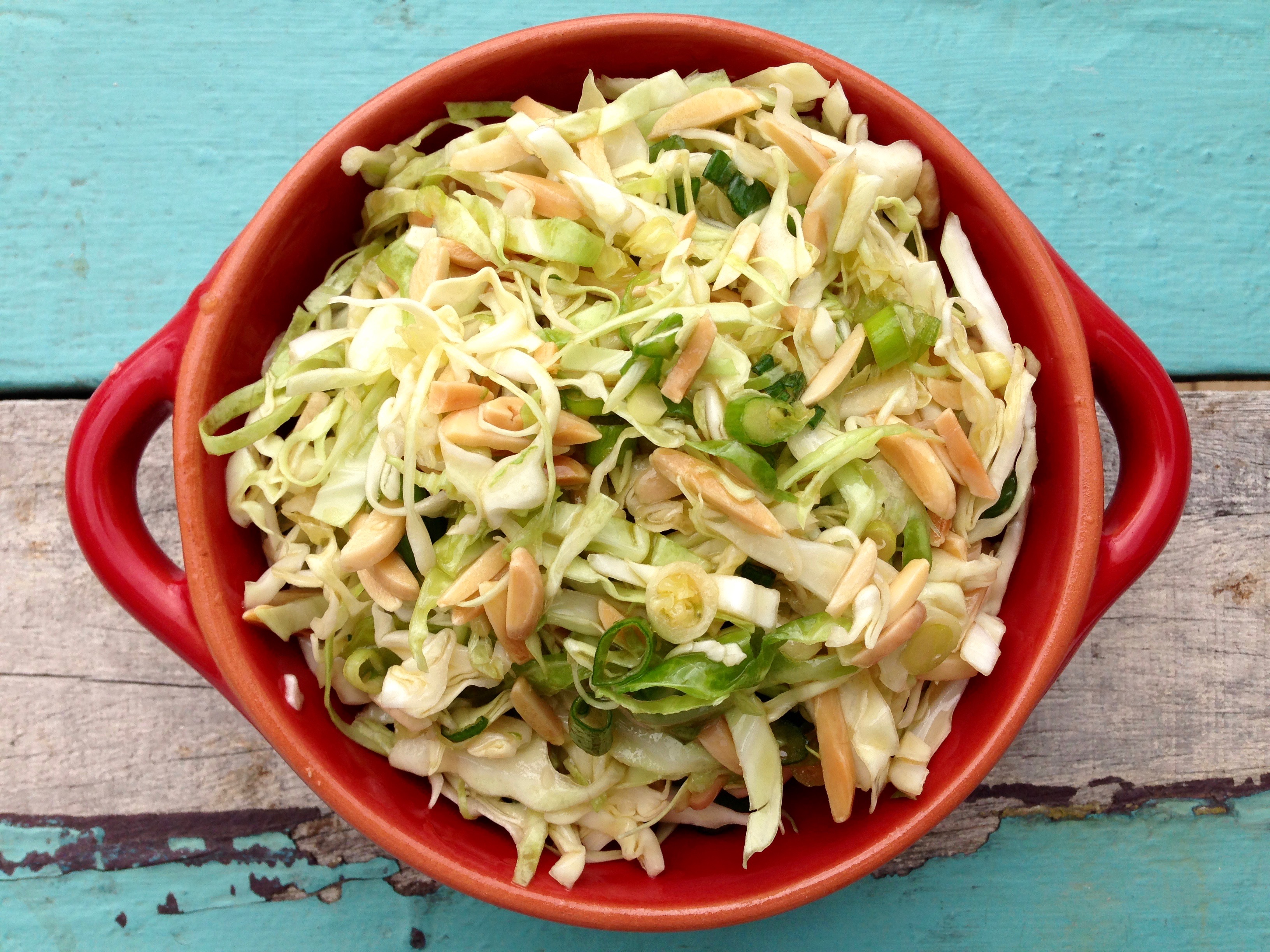 Until next time happy cooking,
Carly xx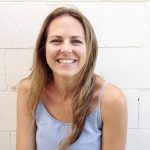 Subscribe now and receive 5 Ways to Save Time & Money in the Kitchen