Taking the time to cook breakfast on a Saturday really sets the tone for a great weekend. This Spanish eggs recipe is healthy, full of flavour and a great excuse to save your cafe dollars and stay home.
Weekend Spanish Eggs Recipe
Ingredients
1 onion finely chopped
1 Tb oil

1/2 tsp salt

1 tsp oregano

1/2 tsp sweet paprika

1 tsp cumin

1 tsp smoked paprika
1/4 tsp dried chilli (or more if you like a chilli kick)
2 cloves garlic crushed
2 tsp brown sugar (or rice malt syrup)
1 tsp balsamic vinegar (or lime juice)
500g fresh chopped tomatoes (approximately 3 tomatoes or substitute for 1 tin of crushed tomatoes and 1 Tb tomato paste)
1/2 red capsicum chopped (optional)
1/3 cup water
400g can rinsed beans (try cannellini, broad, kidney or beans)
6 eggs
accompaniments- parmesan and parsley for an Italian twist or coriander, a soft feta and avocado all work well as does toasted ciabatta
Method
Fry onion in oil until soft in a large frypan.
Add oregano, cumin, paprika, chilli, salt, and capsicum (if using) and coat in spices for 30 seconds.
Add tinned tomatoes, crushed garlic, beans, water, balsamic and sugar then bring to the boil.
Lower the heat to a slow simmer then make hollows in the beans for each of the eggs one at a time.
Cover the pan with a lid or plate and leave for 3 minutes before checking. Continue checking and replacing the lid every minute until the egg whites are white and the yolks are cooked to your liking.
Serve with your choice of accompaniments.
Tips, tricks & variations
Try this dish with chorizo or breakfast sausage. Simply fry the chorizo or sausage with the onion.
With Scrambled eggs: Instead of cracking eggs into the Spanish bean mix, put the bean mix to one side and scramble eggs separately. This is a great option if you are wanting to eat the bean mix over a few days or freeze it.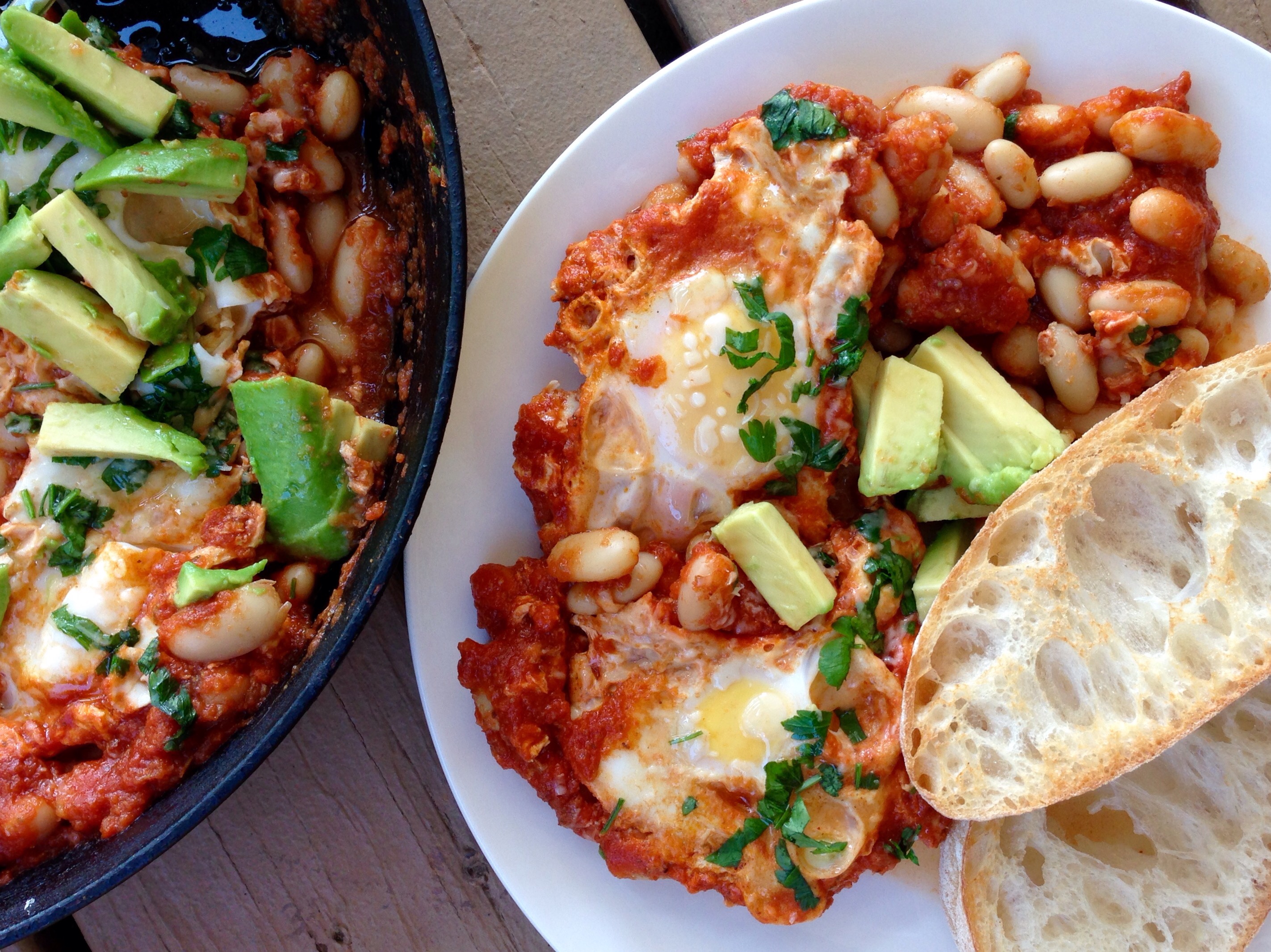 You'll love this!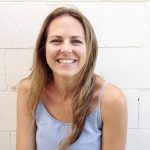 Subscribe Now and receive my FREE menu planner!