A good pizza is made up of a few great essentials. A great pizza sauce is one of them.
Napoli Pizza Sauce
Ingredients
3 tsp olive oil
1 onion finely chopped (Spanish or brown but Spanish makes a sweeter sauce)
4 cloves garlic
1 Tb dried oregano
1 tsp salt
800g tin crushed tomatoes
Method
In a medium frying pan, heat oil on a medium heat and fry onion until soft.
Stir in oregano, salt, garlic and crushed tomatoes.
Lower heat and let simmer for 15 mins.
Take off heat and allow to cool.
Blend in a blender until smooth. Or use as is if you prefer a more rustic sauce.
I make up a batch of this sauce and then freeze in single portions for easy defrosting. It makes a simple pasta sauce base to add meat and veggies and a topping for parmigiana too.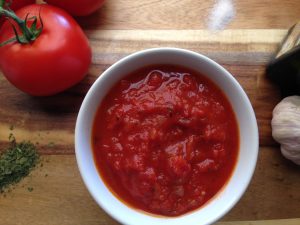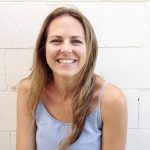 Subscribe now and receive 5 Ways to Save Time & Money in the Kitchen