Garlic Mornay Sauce is great as an accompaniment to meat and vegetables, to stir through a pasta bake or as my fave—an amazing pizza sauce.
Garlic Mornay sauce is a nice change from the basic Napoli Pizza Sauce. My top three pizza toppings that go with Garlic Mornay Sauce are:
Thinly sliced potato topped with bacon, feta & rosemary (potato & bacon pizza)

Chicken, mushroom & caramelised onion (chicken mornay pizza)
Blue cheese, parmesan, caramelised onion and mozzarella (three cheese pizza)
Garlic Mornay Sauce
Ingredients
2 Tb salted butter
2 Tbs plain flour
1 cup milk
2 cloves garlic crushed
Method
In a saucepan on medium heat, melt butter then add flour and stir for 2 mins.
Add crushed garlic and stir.
Add milk in small quantities and whisk until smooth between each addition.
When all milk is added keep on the heat and whisk for another minute until small bubbles start to form.
Take off heat and use however you wish.
Makes enough for 4 pizzas or great over veggies or a pasta & vegetable bake.
Tips and Tricks
Mixture will thicken as it cools. To soften again just reheat or whisk in a little extra milk if you prefer.
Suitable to freeze, defrost and use for a later date.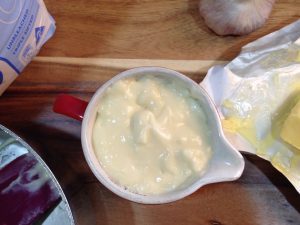 Enjoy xx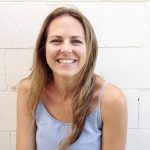 Subscribe Now and receive my FREE menu planner!