Caramelised onion is a favourite for cheese platters, salads, toasties and a myriad of other things. Homemade Christmas gifts are always a nice surprise, caramelised onion works well given in a cute little jar.
Caramelised Onion
Ingredients
2 large or 3 small Spanish onion sliced very finely*
1 Tb olive oil
pinch of chilli
flakes (optional)
3 Tb brown sugar firmly packed
3 Tb balsamic vinegar
1/3 cup water
Method
In a medium sized fry pan on medium, heat olive oil then add sliced onion, salt and chilli flakes if using.
Continue cooking over medium heat until onion is soft and begins to go golden (about 10 mins). Stir every few minutes to prevent burning. You want to avoid the onion going black and creating a bitter flavour. If this happens, turn down the heat a little.
Once the onion is soft and slightly golden, turn down the heat and add brown sugar, balsamic and water.
Cover pan with a lid while caramelised onion continues to simmer. Stir every five minutes to make sure onion doesn't catch on the bottom.

Cook for 15 minutes covered until liquid reduces to nothing.
Tips
If onion needs to soften more, continue to add more water and let it reduce again.
*For best results cut the Spanish onion in half then slice half-moons as finely as you can. Cut these in half again (making quarter) before adding to the pan.
Lasts for two weeks or longer in an airtight container in the fridge.
Caramelised onion is the perfect accompaniment to soft white cheeses (think goats cheese, Brie, Camembert, Persian or Danish feta), served with rocket, walnuts, roasted beetroot and lavash. Try it with burgers, gourmet sausages with sweet potato mash, on pizzas, in salads or whatever else you can imagine.
You are going to make this recipe again and again. Enjoy!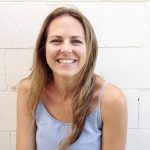 Subscribe now and receive 5 Ways to Save Time & Money in the Kitchen