A fragrant relish perfect for cheese platters, burgers or wrapped nicely it makes a gorgeous gift.
Fragrant Beetroot Relish
Ingredients
1 Tb olive oil
1 small Spanish onion finely chopped
2 cloves
1 bay leaf
2 slices fresh orange peel (use a vegetable peeler)
1 Tb seeded mustard
1 very large beetroot grated (250g)

1/4 cup balsamic

1/4 brown sugar

1/2 cup water
Method
In a saucepan, heat oil on a medium heat and add Spanish onion, cloves, bay leaf, orange peel and seeded mustard. Stir every minute for about 5 minutes or until onion is softened.
Add grated beetroot, balsamic, brown sugar and water and leave to simmer string every 5 minutes. You may need to reduce heat at this stage.
Simmer for about half an hour or until all liquid is reduced. 

If the Beetroot is still too firm, add more water and continue to simmer until beetroot is soft.
Tips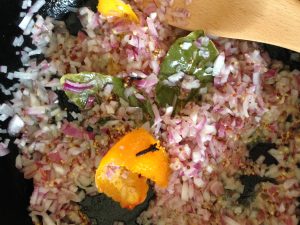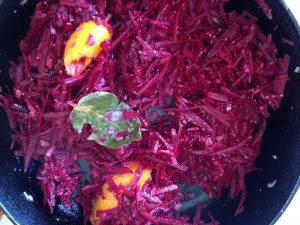 Carly xx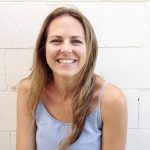 Subscribe now and receive 5 Ways to Save Time & Money in the Kitchen