This Red Velvet cake recipe ticks all the boxes. The cake crumb totally resembles red velvet and the combination of creamy vanilla cream cheese frosting and the distinct flavour of red velvet sponge is divine.
Red Velvet Cake or Cupcakes

Ingredients
125g unsalted butter (room temperature)
300g caster sugar (1 cup)
2 eggs
20g quality cocoa powder (2 Tb)
40ml pillar box red food colouring
3 tsp white vinegar
1 tsp vanilla extract
240ml buttermilk
320g self-raising flour (2 1/2 cups firmly packed then sifted)
Cream cheese frosting
500g icing sugar sifted
125g unsalted butter (room temperature)
250g cream cheese*
2 tsp vanilla
silver cachous for decoration
*I personally like to use Woolworths home brand cream cheese over the more expensive brands. This is because it contains a bit of setting agent which helps to set the frosting once on the cake.
Method
Preheat the oven to 170'C and line two round cake tins with baking paper.
Beat the butter and the sugar until it resembles wet sand then turn the mixer up to high speed and add the eggs one at a time. Beat until everything is well incorporated and as creamy as you can get it.
In a separate bowl, mix together the cocoa powder, red food colouring, vanilla and vinegar until it is a smooth, dark mixture.
Add this cocoa mix to the butter, sugar and eggs, then beat until evenly combined.
Turn the mixer down to slow speed and slowly pour in half the buttermilk and half the flour. Beat and then repeat with the remaining milk and flour. Then turn up the speed and beat for a couple more minutes so the mixture lightens in colour and texture.
Spoon the mixture into 2 cake pans and bake for 30 mins, or until the cake bounces back when touched and a skewer/knife inserted in the centre comes out clean.
Leave the cake to cool slightly in the tray before turning out onto a wire cooling rack to cool completely.
For the cream cheese frosting
Beat the icing sugar, vanilla and butter together then add the cream cheese in one go and beat until it is light and fluffy.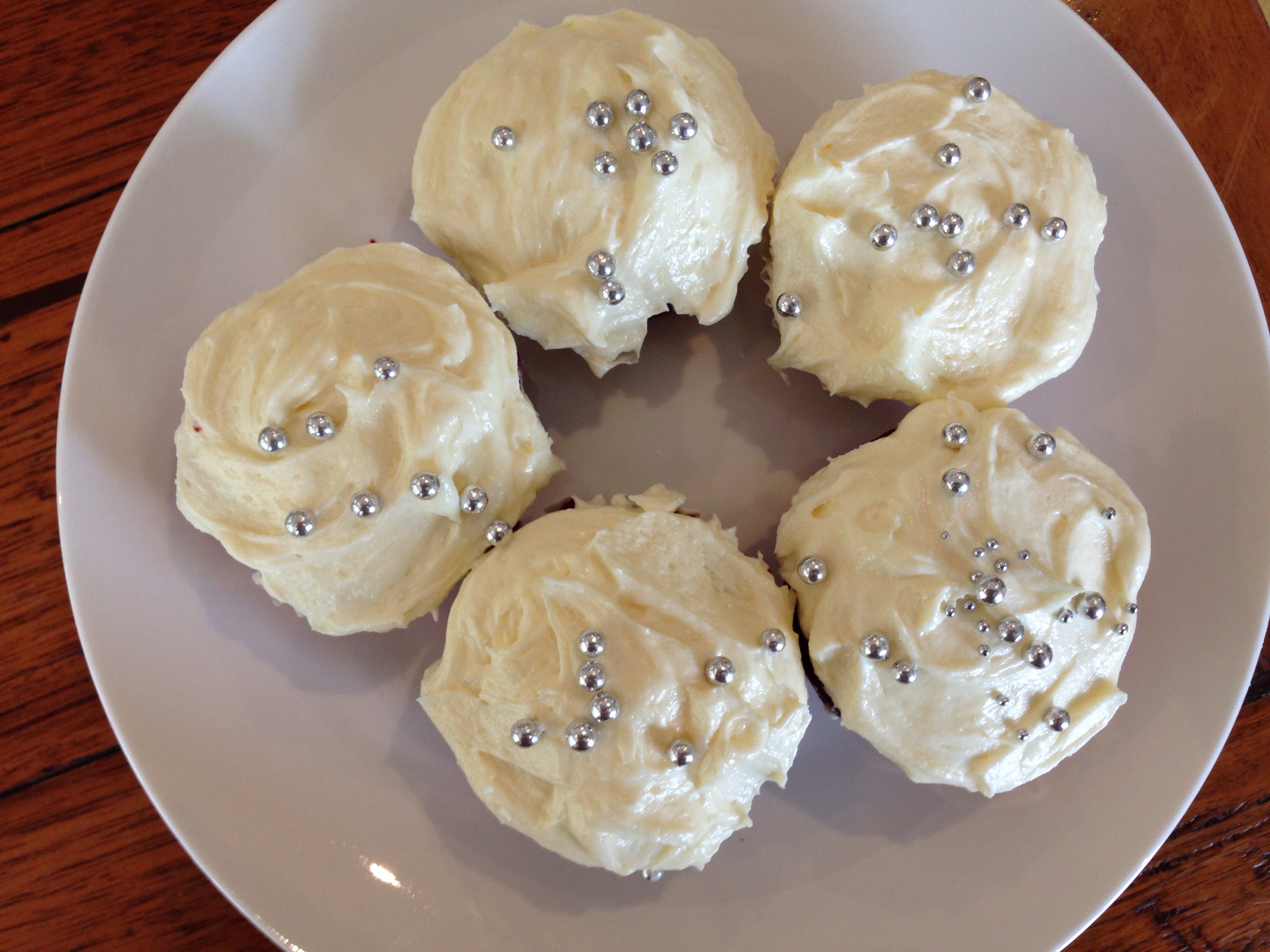 For cupcakes adjust cooking time to 20-25 minutes.
Enjoy,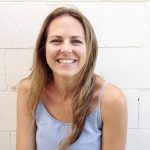 Subscribe now and receive 5 Ways to Save Time & Money in the Kitchen