This tasty treat contains lots of good fats and it is a nice alternative to dark bittersweet chocolate particularly for those who are sugar free. This is my favourite afternoon snack.
Ingredients
2 cups walnuts (210g)
1/2 cup sunflower seeds (80g) + extra if needed
5 dates ground (30g
1/2 cup raw cacao (60g)
1/4 cup coconut oil
1/4 cup rice malt syrup
Method
In a mortar and pestle or food processor grind walnuts until they are mostly ground with a fair few chunks still in tact.
Place sunflower seeds in a food processor and grind to a powder then add the dates and continue to process until finely chopped.
Mix the coconut oil, cacao and rice malt syrup into the walnuts then add the sunflower seed mix. If the mixture is too wet, grind up a some more sunflower seeds and add until the mixture is able to hold form.
Place mixture onto a pice of baking paper and press down until flat and about the thickness of your finger or alternately roll mixture into balls.
Refrigerate for at least 2 hours before slicing.
Keep slices or balls in an airtight container in the fridge or freezer until ready to eat.
On a personal note….

After making a decision to avoid sugar (fructose) a while back, I have been working on a variety of treats that still taste great but ditch the high fructose ingredients. I have about 5 different types of seed and nut balls that I have in rotation but these are my favourite.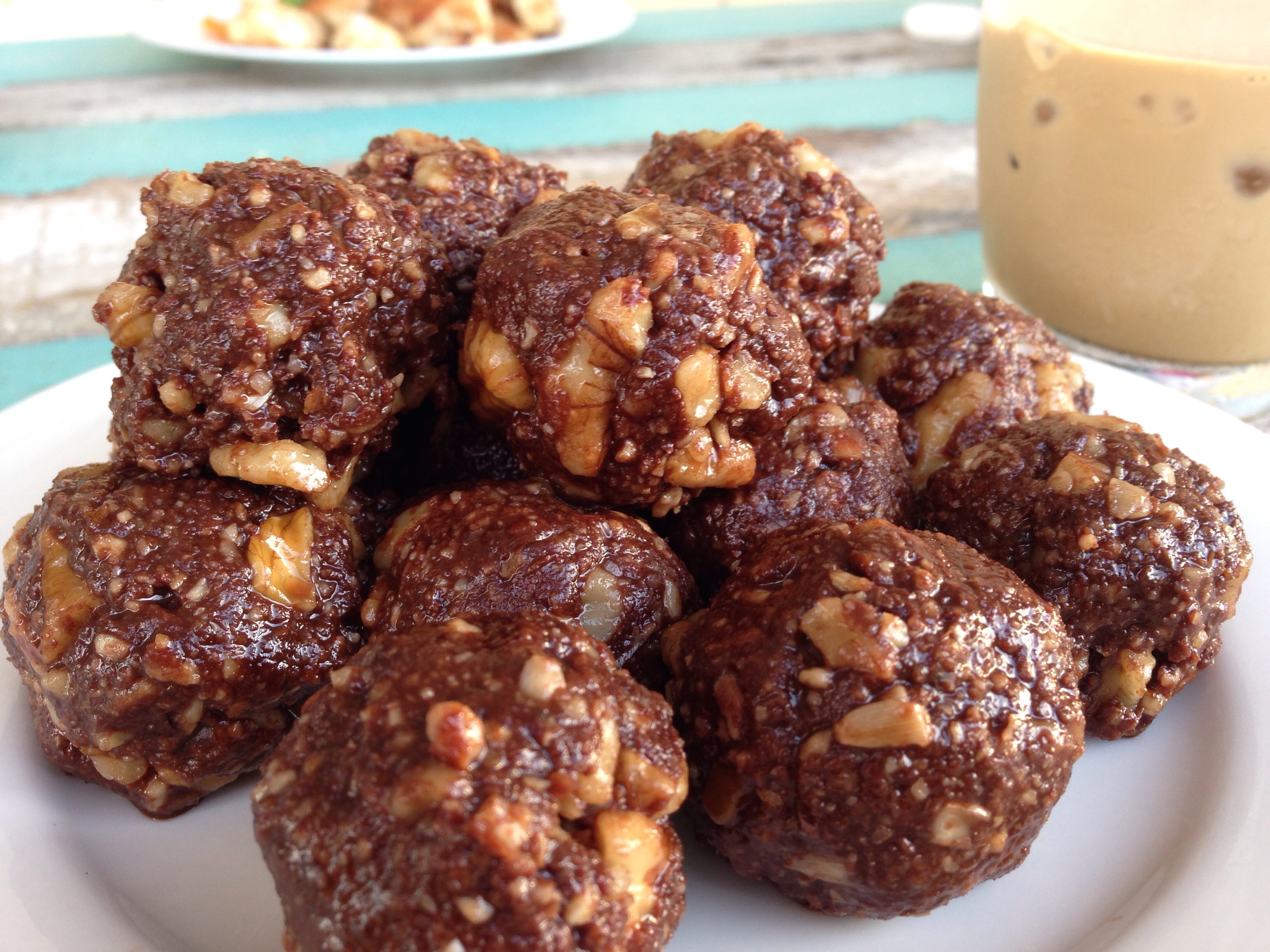 If you have enjoyed this recipe or have any suggestions I would love to hear from you. Just comment below. You can also follow Carly's Recipe on Instagram @carlysrecipe