Crumbed Chicken breast can form the base to become a basic midweek meal that everyone in the family will love. Nuggets, burgers, schnitzel, or just on its own with a salad or veggies its a winner.
Crumbed Chicken Breast
Ingredients
2 chicken breast
1/2 cup breadcrumbs
1/2 tsp sea salt
Optional herbs such as rosemary, sage, thyme, oregano or even chilli flakes
Olive oil
Method
Heat a pan to medium-high.
Mix breadcrumbs and salt together on a plate and add any herbs if using.*
Cut the chicken breast in half lengthways to make thin filets or alternatively cut the chicken into small bite size pieces to resemble 'Nuggets'. Or do a mix of both.
 Drizzle a small amount of olive oil into the pan.
Press the pieces of chicken into the breadcrumb mix then place in the oiled pan.
Cook until golden and the edges of the chicken begin to turn white then turn over and repeat on the other side. Check to see if the chicken is cooked through by cutting through the thickest part. If it needs more cooking continue to
turn every minute or so or alternatively place in the oven for a few minutes.
*Eat as soon as possible after cooking to prevent the coating going soggy.
On a personal note….
When making this meal for our family I cut some small nuggets for our girls and cook these first in plain breadcrumb mix then I add the herbs to the mix and continue to cook our fillets. We either have burgers or have the chicken as a side to a healthy salad or steamed veggies.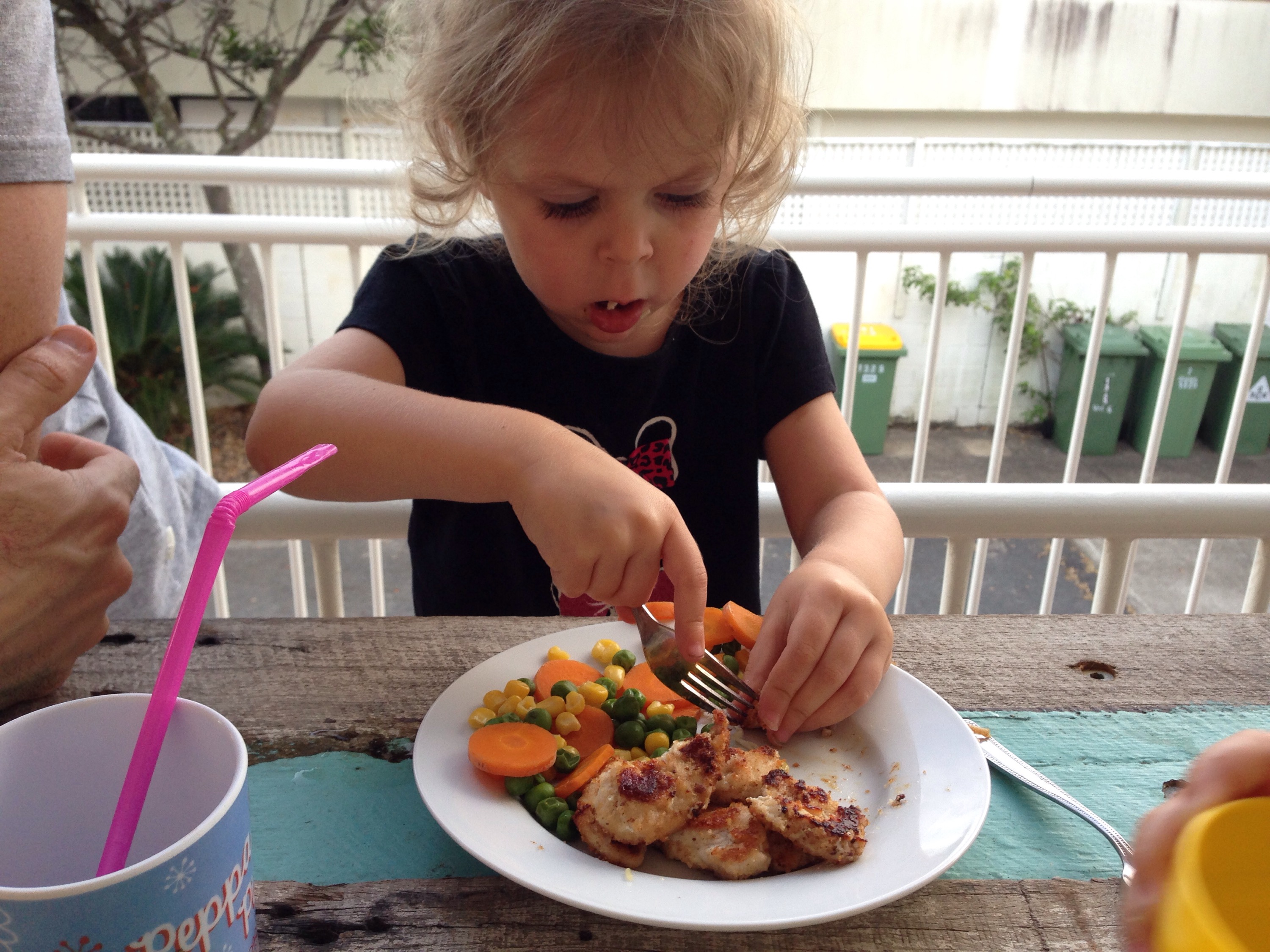 Happy Eating!
Carly xx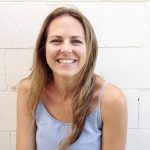 Subscribe now and receive 5 Ways to Save Time & Money in the Kitchen