Middle Eastern Beetroot Dip is one of the best healthy, packed with flavour dips I've come across. For best results use fresh beetroot boiled, steamed or roasted. Although if you are rushed for time then vac packed beetroot or tinned beets will do the trick. This recipe freezes perfectly so I usually make up a batch when we get them in our organic box and then I freeze in individual portions for lunch over the next few weeks.
Beetroot dip is a great accompaniment to a Middle Eastern meal, burgers or even to add some zing to a salad. Lately I've been cutting the rind off the lemon and just putting the whole thing in seeds and all. It saves time, adds a bit more substance to the dip and on some level I feel like maybe the extra fibre is good for me. Of course feel free to squeeze the juice from the lemon instead. Enjoy!
Middle Eastern Beetroot Dip
Ingredients
500g Beetroot
2 cloves of garlic crushed
1 Tb olive oil
3 Tb Tahini
1 lemon (skin removed, and pips if you can be bothered)
2 tsp salt
2 tsp coriander ground
3 tsp cumin ground
Method
Cut ends of beetroot and peel the skin off if you prefer (I keep the skin on mine as they are organic and I hear there are some good nutrients in the skin).
Boil, steam or roast beets until soft then allow to cool
Place in a blender with remaining ingredients and blend to desired consistency.
Add a handful of fresh mint or walnuts for twist.
Perfect to bring along to a BBQ when you 'on a health kick.' Everyone loves it and you don't even need to tell them it's a healthy choice.
Equally good served with Vegetable sticks or pita.
Great friends with goats cheese and nuts.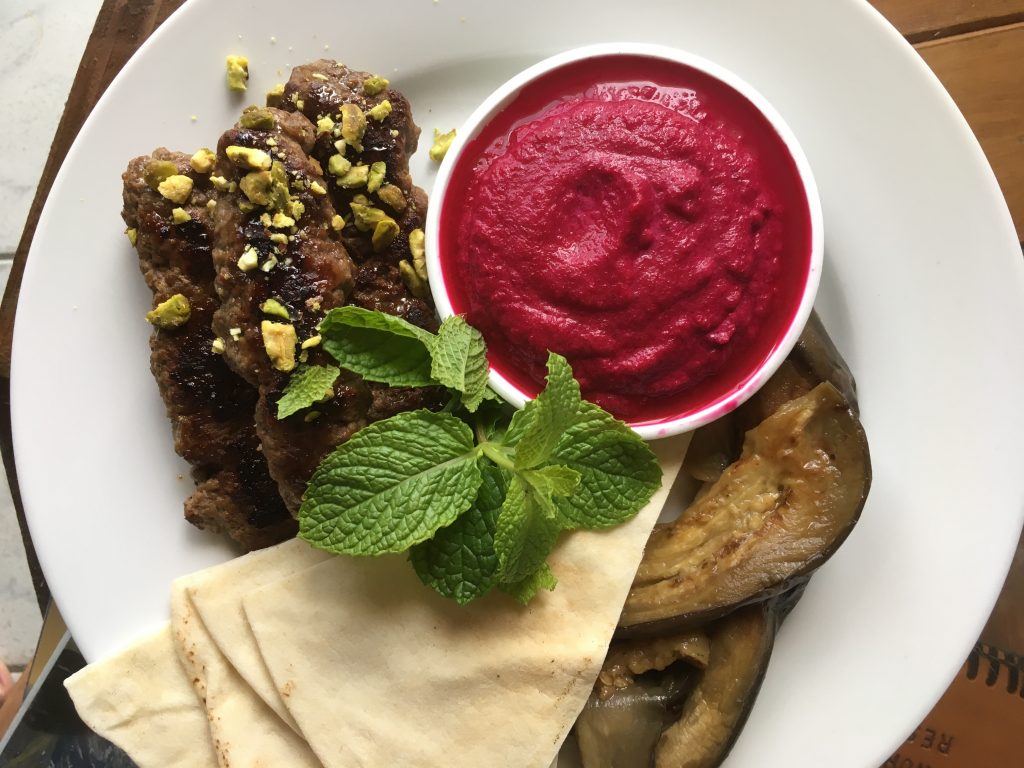 Freezer idea: Freeze in small individual portions ready to pop out and defrost for lunches. Lasts weeks in the freezer.