Just a few simple toppings minus the sauce so that the flavours can really shine.
Garlic Pizza Bread
Ingredients
1 portion of pizza dough
2 cloves finely crushed garlic
Basil leaves torn to cover
Pizza cheese to sprinkle
sea salt to season
Olive oil drizzle
Method
Roll out the dough.
Add the toppings.
Bake in a pizza oven or regular oven on a preheated pizza stone until cheese is slightly browned.
Drizzle with olive oil and serve.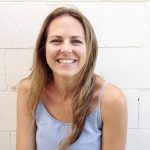 Subscribe now and receive 5 Ways to Save Time & Money in the Kitchen