This feta and roasted sweet potato bruschetta mix is delicious as a topping on crunchy bread or perfect as a tasty accompaniment for grilled meats.
Feta & Sweet Potato Bruschetta
Ingredients
100g roasted sweet potato* (1/2 cup)
50g roasted red capsicum strips** (1/4 cup)
1 Tb caramelised onion
1 handful of washed rocket leaves
50g Persian feta (2 heaped Tb)*
a drizzle of extra virgin olive oil
Some lovely alternatives to Persian feta are Barambah organic marinated feta or for something extra special try Meridith Dairy marinated goat cheese.
Method
Roast sweet potato and capsicum. (See below)*
Place all ingredients except feta and oil in a bowl and toss lightly.
Break up feta into small tsp portions and toss through very lightly so as not to mash the feta.
Drizzle with oil and serve with grilled bread.
*Roasted Sweet Potato: Peel and cut a whole sweet potato into chunks around 2 cm cubed and coat in a little olive oil and 1 clove of garlic crushed. Bake for 30 mins on 200oC turning once or twice until the sweet potato is soft and beginning to turn golden. For this dish, you'll need the sweet potato soft enough. 100g weight is after roasting.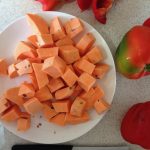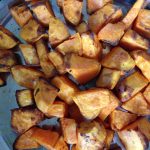 *Roasted Capsicum: Roast in the oven or fry pan after coating in a little oil and garlic. OR… Alternatively, check out my quite unconventional method-
Cut each side off the capsicum as well as the bottom.
Coat with oil and a clove of crushed garlic.
Place in a heated sandwich press.
If capsicum begins to blacken too soon turn the sandwich press off for a few mins, then turn it back on a few mins later and keep repeating the process until capsicum is soft.
Leave the lid down on the sandwich press to help the skin separate before pulling the skin off and cutting into strips.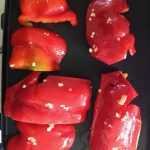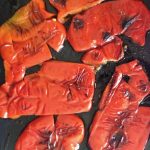 Try serving bruschetta as individual servings. It's a great idea for h'orderves: spread a small amount of mix on pieces of grilled bread cut to portion size and serve as bite-sized flavour bombs.  
Check out more recipes that are perfect for pre-dinner nibbles: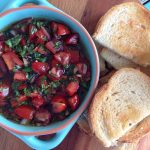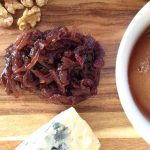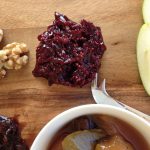 Enjoy!
Carly xx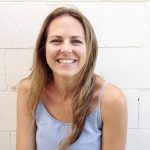 Subscribe now and receive 5 Ways to Save Time & Money in the Kitchen