This quick and easy curry is my favourite of all curries. Rich, creamy and on the milder side too.
Serves 4-6
Ingredients
1 Tb peanut oil*
2 chicken breast
1 Tb Penang curry paste** my favourite brand is Mae Ploy
3 heaped cups (or 1 large plate of a mix of veggies)***
1 can quality coconut cream trident is good
1 Tb brown sugar
1 Tb pure crunchy peanut butter or ground peanuts
Extra water if needed (all veggies and meat differ so depending on how much water comes out of them you may need to add more water.)
Method
Mix the peanut butter with a couple of tablespoons of the coconut cream and set aside.
Heat wok to hot.
Add oil to wok and and fry curry paste and any harder veggies (onion, carrot, brocoli, cauliflower, bok choy stems) for 2 minutes stiring constantly
Add in chicken, coconut cream, peanut butter mixture and the rest of the veggies and simmer for 5 minutes or until the chicken is cooked and the veggies are just cooked but still crunchy. Add a couple of tablespoons of water if the curry is too dry.
Turn off the heat and stir in sugar and salt to taste
Tips and Tricks
*I use peanut oil as it withstands high temperatures and it doesn't have a strong flavour. Any other oil is fine.
**You can generally buy this in single use pouches in the supermarket or better yet buy a tin from an Asian grocer. A whole tub is around $5 and you will get at least 10 curries from it.
***Example veggies: 1/4 onion, 1 carrot, 1 bok choy, 1/2 capsicum, handful of snow peas, 1/4 brocoli. You can use whatever you have on hand- cauliflower, mushrooms, beans, mini corn etc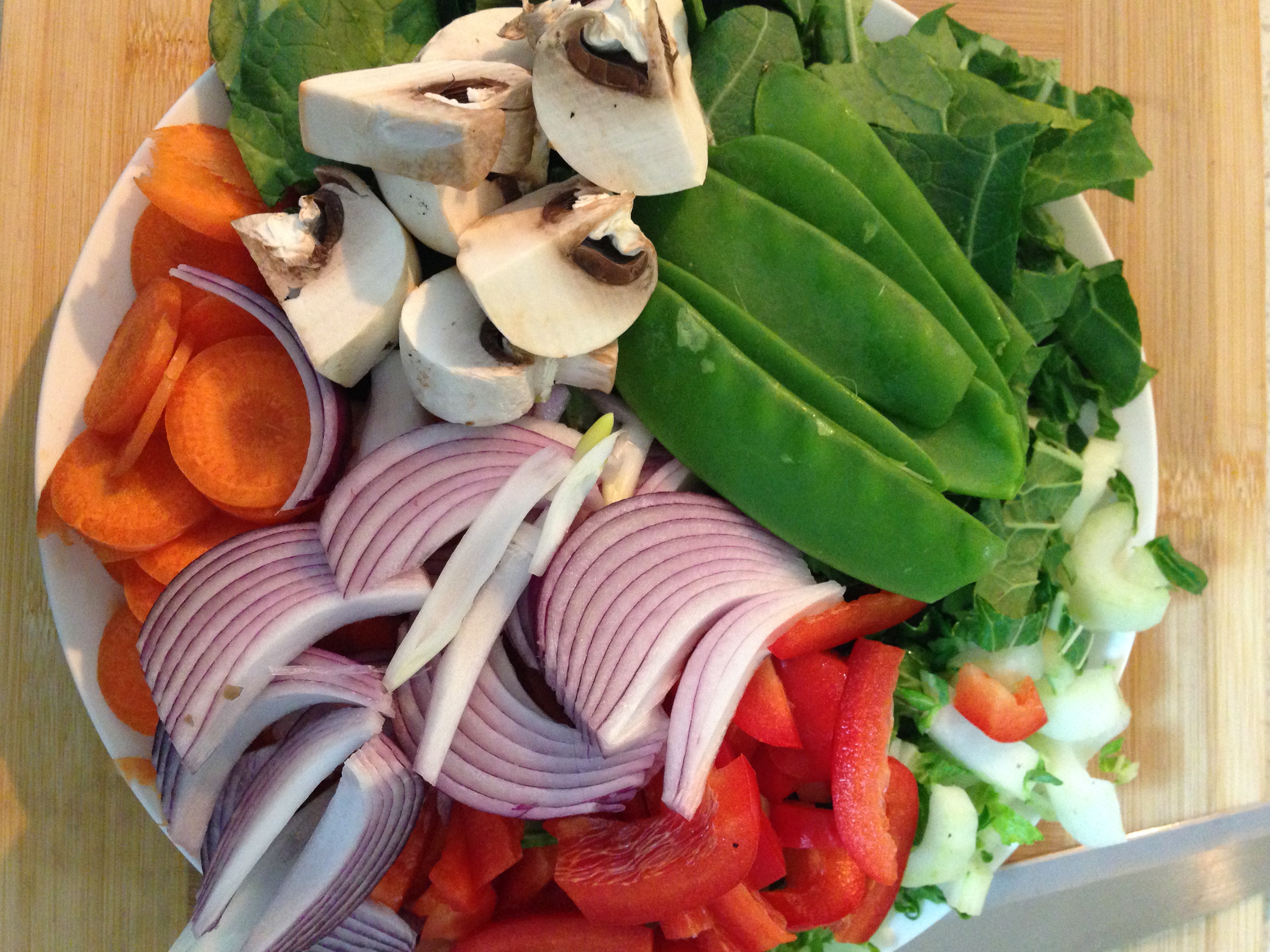 We mix it up depending on how I am feeling as to what we serve the curry with. Jasmine or brown rice, cauliflower rice or just the curry as is. If we are short on time I put jasmine rice in a big microwave safe bowl in the microwave (rinse rice then 1 cup rice to 1 2/3 cups water) and microwave for 12 mins. I check it and if needed cook for another 1-3 mins. If I do this first then by the time the rice has finished then the curry is ready. Faster than any takeaway!!
If you have enjoyed this recipe or have any suggestions I would love to hear from you. Just comment below. You can also follow Carly's Recipe on Instagram @carlysrecipe