Slow cooked lamb infused with all of the flavours of Greece
Ingredients
2 kg lamb (leg or sholuder)
2 cups Greek yoghurt
8 garlic cloves crushed
1 Tb dried oregano
1 Tb honey
2 tsp sea salt
2 tsp dried thyme
1 tsp cinnamon
6 potatoes (optional)
lemon wedges and fresh flat leaf parsley to serve
Method
In a bowl, mix together the yoghurt, garlic, oregano, honey, salt, cinnamon, thyme and set aside.
In a large frypan brown the lamb all over with using a little oil.*
If using potatoes, place them in the slow cooker with a few spoons of the yogurt mix and stir until the potatoes are covered*
Place the browned lamb in the slow cooker and cover with the rest of the yoghurt mix.
Cook for 4-6 hours or until lamb is tender and falls off the bone. **
Serve with a squeeze of fresh lemon and chopped parsley.
*can omit these steps if in a hurry
Tips
**Every slow cooker is different as is every cut of meat. Try the lamb when cooking time is done and if it is still tough keep cooking and check every half hour. If you use the same slow cooker and cut each time you will nail it after the first go.
If the leg of lamb is too big for the frypan or slow cooker just cut the leg roughly so that the pieces will fit.
Serve with Fresh parsley, lemon wedges, bread and Greek salads. Accompanies the lentil and Barley salad and the bean salad perfectly too.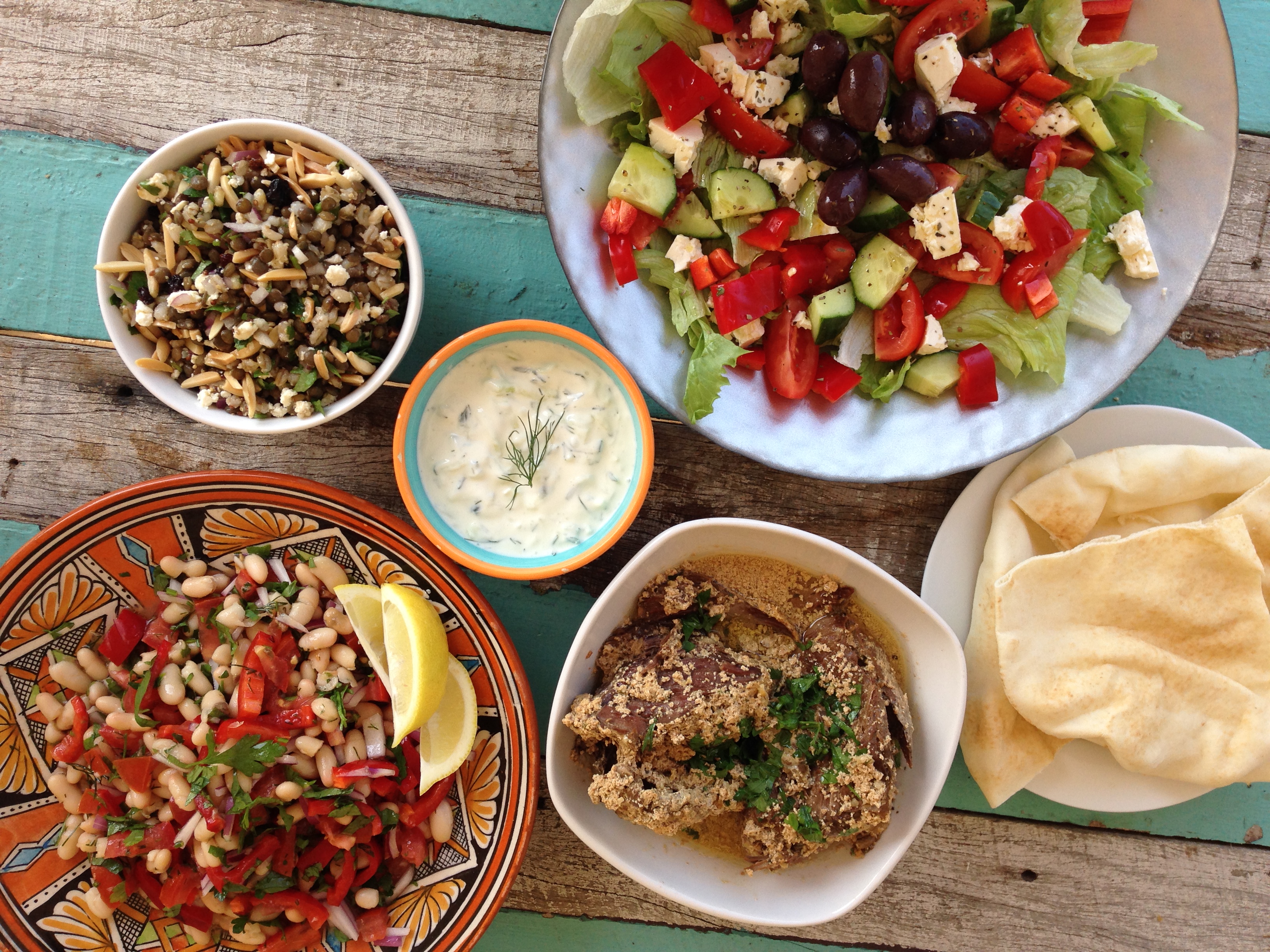 Notes
Yoghurt will curdle in the slow cooker. Extra liquid from the lamb and the yoghurt will cook the potatoes beautifully.