Spaghetti Bolognese is a family favourite. Everyone loves it. It's easy to cook, freezes well, makes tasty leftovers, and the kids actually eat it- what's not to love?!
Spaghetti Bolognese
Ingredients
1 Tb oil
1 onion finely chopped
1kg mince (beef or use a mix of whatever you prefer- pork, veal, lamb even chicken)
1 carrot very finely chopped or grated (optional)
1 celery stalk very finely chopped (optional)
2 Tb oregano
1 Tb mixed herbs or dried herbs of choice (eg parsley, rosemary/thyme/marjoram)
2 x 400g cans crushed tomatoes (or Passata) My favourite brand is Polpa
1 jar of ready made bolognese sauce (total cheat but it adds richness to the sauce- add an extra Tim of crushed tomatoes if you do t want to add ready made sauce. I use one with no additives.
4 cloves garlic crushed (1Tb)
2 tsp sea salt
1/2 cup red wine (swap for water if you prefer)
1/2 cup water
Optional- 2 Tb chopped fresh parsley to garnish at the end
Method
Heat a large saucepan to medium and fry the onion, carrot & celery (if using), in the oil until soft.
Add garlic, herbs and salt and stir for 30 seconds before adding mince. Cook mince until mince it browns.
Add crushed tomatoes, water and wine (if using) then allow to simmer for 30-60 mins.* If too much liquid evaporates or it begins to catch on the bottom, turn down heat and add a bit more water. Add chopped parsley at the last minute if you want a burst of freshness.
Cook your choice of pasta and serve!
Spaghetti Bolognese is best enjoyed with a fresh green salad, freshly grated Parmesan and some great company. Dried chilli flakes make a nice accompaniment for those who like it hot and a loaf of crunchy garlic bread is always a hit.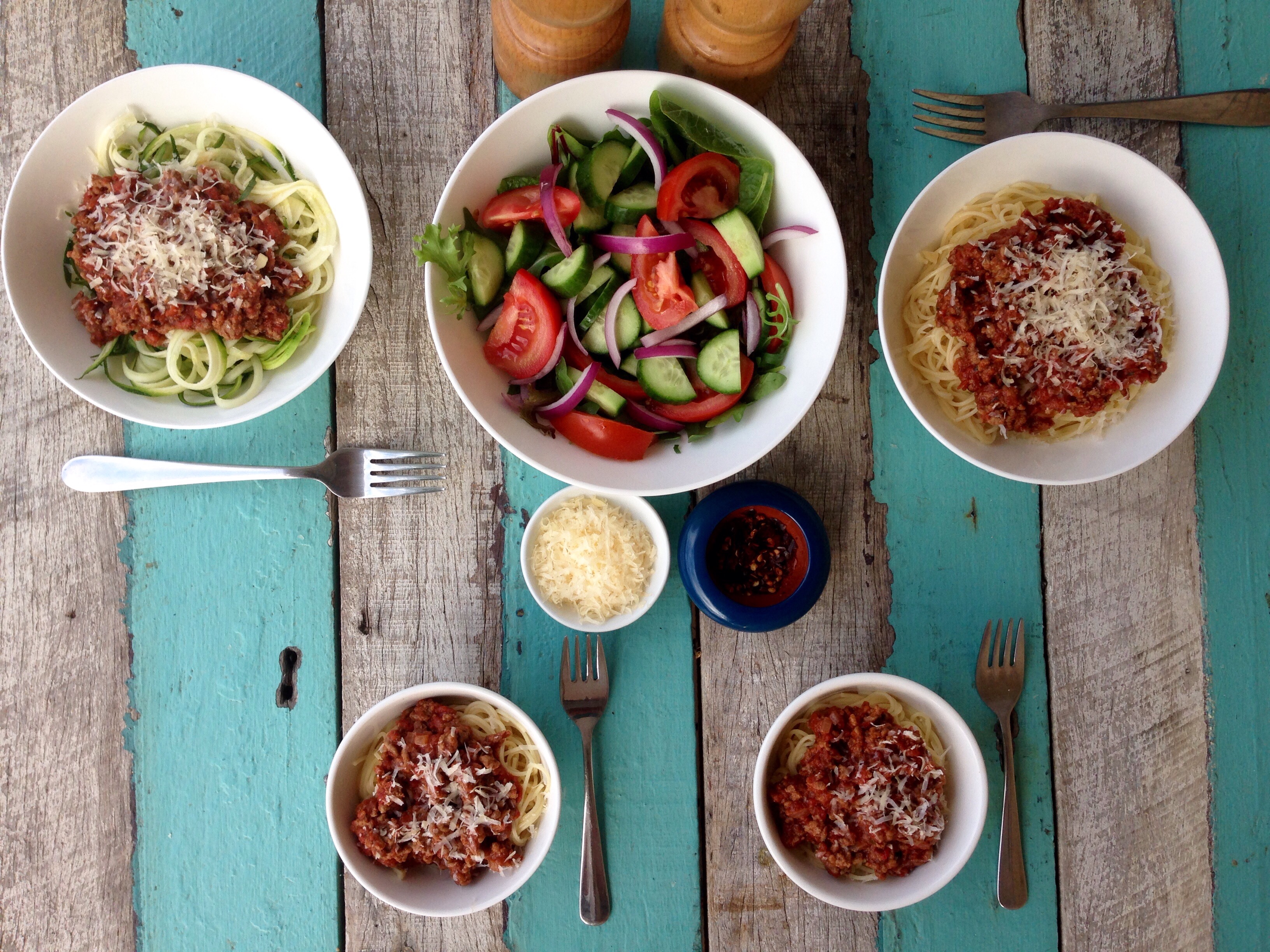 Spaghetti Bolognese Tips
Skip the simmer step if you are in a hurry. Simmering for 30-60 mins will just help to intensify the flavours and make the mince really tender.
For a richer sauce add a few tablespoons of tomato paste or swap one of the tins of tomatoes for a jar of ready-made spaghetti sauce.
Freeze the leftover sauce in individual portions for the kids or larger family portions. When you need it just need cook the spaghetti fresh and reheat the sauce. It will feel less like you are eating leftovers when you cook fresh pasta and serve with a salad.
If you are in a rush use angel hair pasta. It takes 3 mins max to cook and it actually holds the sauce better than regular spaghetti.
Buy premium mince if you can. So much fat comes out of budget mince that it's not worth the 'saving.' You are getting more meat when you pay the extra.
Paleo Option
Veggie spiralers are amazing! Great for adding texture to salads or of course veggie spaghetti. Zucchini 'spaghetti' is a great swap for those who are carb conscious. I cut the extra long threads couple of times to make it easier to eat then either microwave for one minute or pour boiling water over for one minute and drain. Carrot works well too it just needs to be cooked longer. It so great to sit down to 'the same meal' as the rest of the family while still eating less carbs.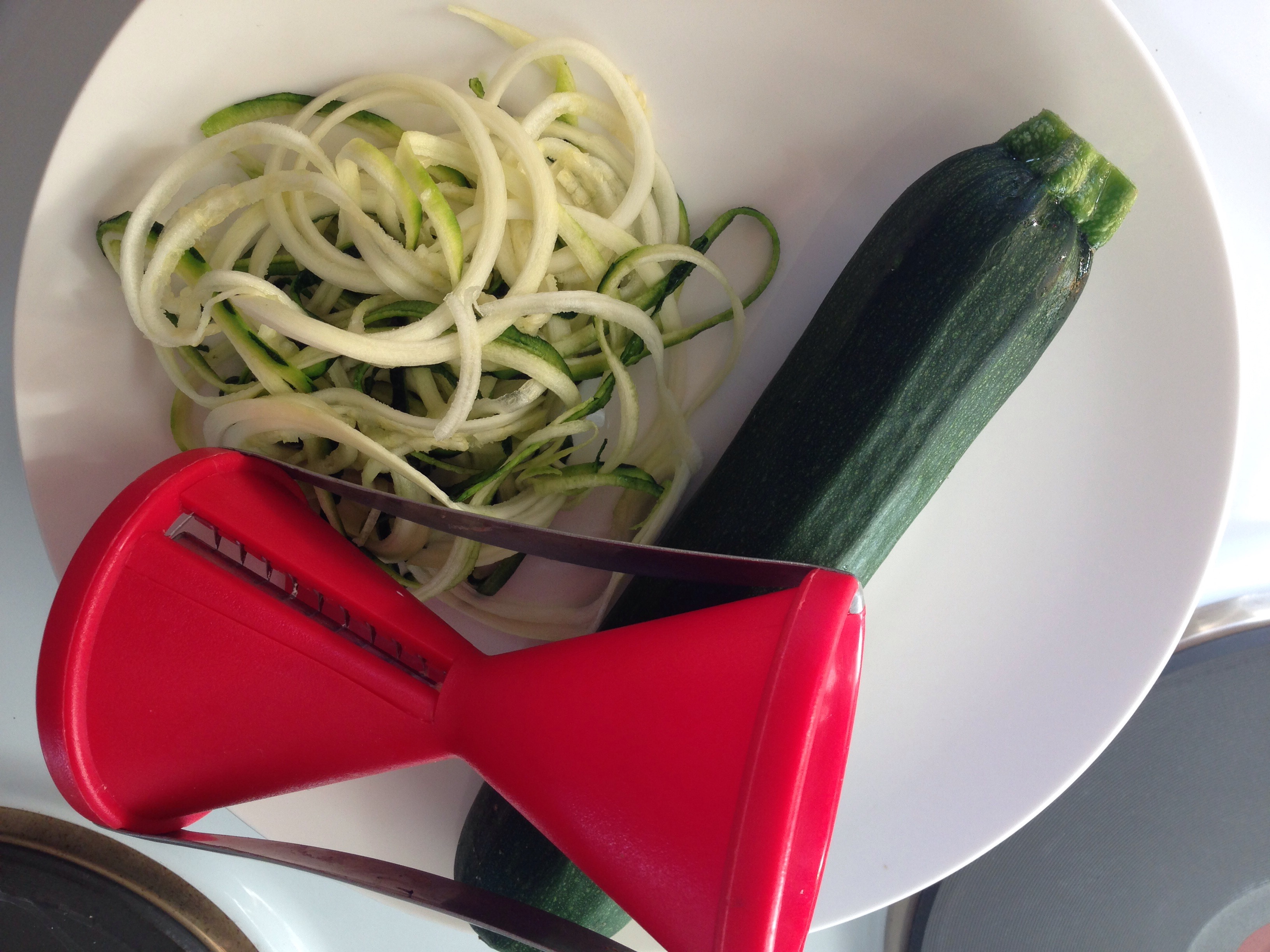 Until next time happy cooking,
Carly xx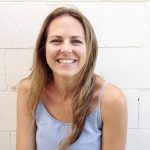 Subscribe now and receive 5 Ways to Save Time & Money in the Kitchen