Butter Chicken is a favourite Indian dish for young and old. This recipe has variations so that you can make it paleo style, dairy free and if you omit the almond meal it can be nut free too. It's so good you won't want to bother with take away again.
Best Traditional Butter Chicken Recipe
Butter Chicken Ingredients
1 Tb oil (peanut works well)
1 Spanish onion finely chopped
1 1/2 tsp sweet paprika
1 1/2 tsp cumin
1 tsp ground coriander
1/2 teaspoon garam masala
1/2 tsp chilli powder (optional)
1/2 tsp salt
1/2 cup tomato paste
1/4 cup water
300ml cream or coconut cream
3 cloves garlic crushed
750g (3 chicken breast approx) of diced chicken breast
1/4 cup almond meal
1 Tb brown sugar or rice malt syrup (optional)
1 Tb fresh coriander chopped plus extra to garnish
Method
Heat a large frypan or wok to medium and fry onion in oil until soft and beginning to brown.
Add spices and lightly toast until fragrant.
Add tomato paste and garlic then stir for 30 seconds before adding the water and cream.
Take mixture off the heat and blend with a stick blender or bullet style food processor until smooth. Return to stove.
Turn down the heat, add chicken and let simmer for about 10-15 minutes, stirring every few minutes.
Just before serving, add almond meal, coriander, sugar and adjust flavours if needed (salt, chilli brown sugar, water).
Garnish with fresh coriander.
On a personal note…(low carb suggestion)
These days I avoid carbs where possible. If we are eating this as a midweek basic meal I will serve this butter chicken with some freshly steamed veggies. Carrot, beans, peas, corn, zucchini & broccoli all work well it's just a matter of what we have on hand. Cauliflower rice is great too if I can be bothered making it.
If you are in a hurry and want to add some veggies, stir through some mixed frozen veggies at the last simmer stage for 5-10 minutes. Covered in the thick nutty sauce, the family won't even know that they are in there.
Tips & Variations including paleo and dairy free
For the paleo/ dairy free version use coconut cream. 
Omit almond meal for a nut free version.
As coconut cream is naturally sweet I find that you don't need the sugar if using coconut cream. I like to add it when I am cooking with the cream as it makes it taste similar (if not better) than what you get a great Indian restaurant.
Use a good quality tomato paste as the cheaper ones are watered down and lack richness in flavour.
If mixture gets too thick and starts to burn add a little water and turn the heat down.
For a speciality dish check out the extra step below- it's worth the extra effort.
---
For something extra special, first marinate the chicken in:
1/2 cup yoghurt
2 cloves garlic
1Tb ginger
1 Tb of tandoori marinade (I like Curry Traders tandoori marinade) or alternatively you can use 1/2 tsp each of cumin, garam masala, coriander, salt and sweet paprika
Leave to marinate overnight.
Cook in an oven for 25 minutes at 200C or under the grill until cooked, turning at least once.
Place almost cooked chicken into sauce and simmer until flavours have merged and chicken is fully cooked.
This extra step will send your taste buds to heaven and is well worth it for dinner parties or special occasions.  Most of the time I am completely satisfied with the basic recipe above, but for an extra special dish, the additional step is worth the effort. 
Enjoy xx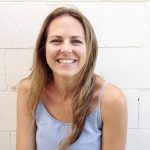 Subscribe Now and receive my FREE menu planner!