Bliss balls are a regular favourite in our house. I try to make them using different seeds and nuts each time to get a variety of nutrients in. These are so great you'd never know they are nut free.

As a school teacher and mum, I am well aware of how many children are nut free these days. Some children are so allergic to nuts even touching playground equipment that has been in contact with other children who have touched nuts can cause anaphylaxis. Scary. Aside from this scare factor, it's so important to change our diet regularly to get a variety of different nutrients and fats. Changing the nuts and seeds you use in your favourite bliss ball recipe is a great way to do this.
Nut Free Bliss Balls
Nut free bliss ball ingredients
3/4 cup pepitas (pumpkin seeds)
1/2 cup sunflower seeds
1/4 cup desiccated coconut
5 dried dates
2 Tb raw cacao
3 Tb coconut oil as liquid
2 Tb rice malt syrup, maple syrup or honey
Nut Free Bliss Ball Method
Crush seeds, coconut and dates in a food processor, bullet or mortar and pestle.
Pour mix into a bowl and stir in cacao then coconut oil and rice malt syrup.
Roll into balls and refrigerate in an airtight container.
Optional: coat the balls in extra coconut, crushed seeds, nuts or cacao.
Bliss balls will keep in an airtight container in the fridge or freezer for weeks. Although you'll probably eat the sooner ha!
Check out my other:  Favourite cacao bliss ball recipes. 
Happy snacking!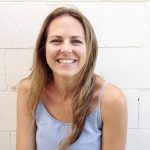 Subscribe now and receive 5 Ways to Save Time & Money in the Kitchen